Deletion of tasks from the Task Scheduler
This command deletes a task with the specified name from the Windows Task Scheduler.
Description
Optionally, you may add comments here describing the purpose of this element.
Task name
Specify the name of the task, which must be deleted from the Task Scheduler.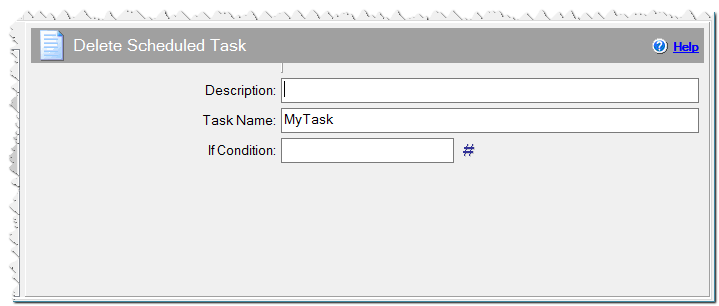 Delete Scheduled Task command
If Condition
You can specify a condition that should be met for the action to be performed. If the condition is false then the command is skipped. See How to use If Condition for more details.
See also