Start/Stop service
Starts or stops a service.
Description
Optionally, you may add comments here describing the purpose of this element.
Service Name
Specify the name of the service.
Action
Start - start the service
Stop - stop the service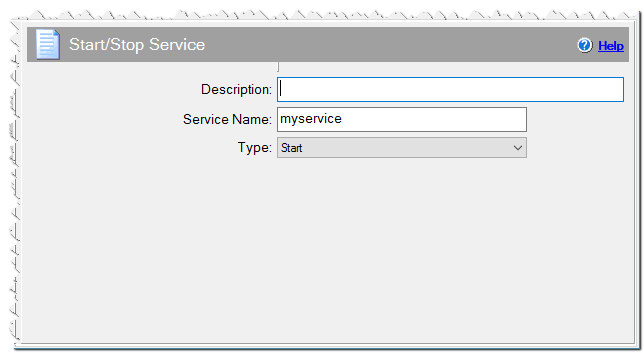 Start/Stop service command
If Condition
You can specify a condition that should be met for the action to be performed. If the condition is false then the command is skipped. See How to use If Condition for more details.