Dialog - Progress (Uninstaller)
Shows a dialog with a progress-bar. This dialog window illustrates the process of the uninstallation. You should insert the required actions into this command.
Description, Header Text, Header Description, Text, Logo Image, Buttons, If Condition
These parameters are explained in Common dialog parameters.
Close Automatically upon Completion
Checked => The dialog is closed automatically after all inner commands are finished.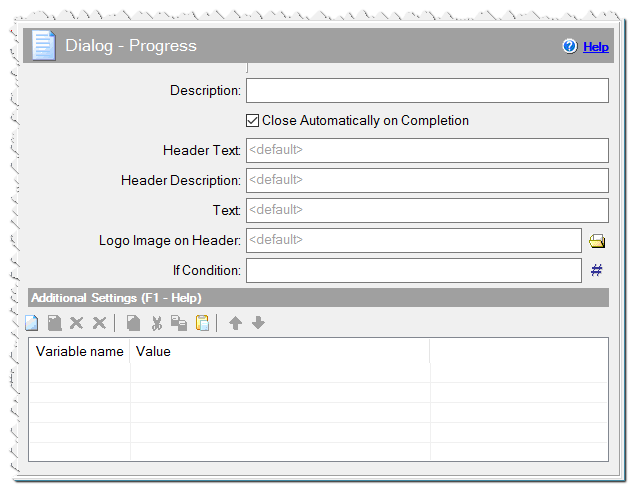 Dialog - Progress (Uninstaller) command
Comment
You can add a comment for this setting here.